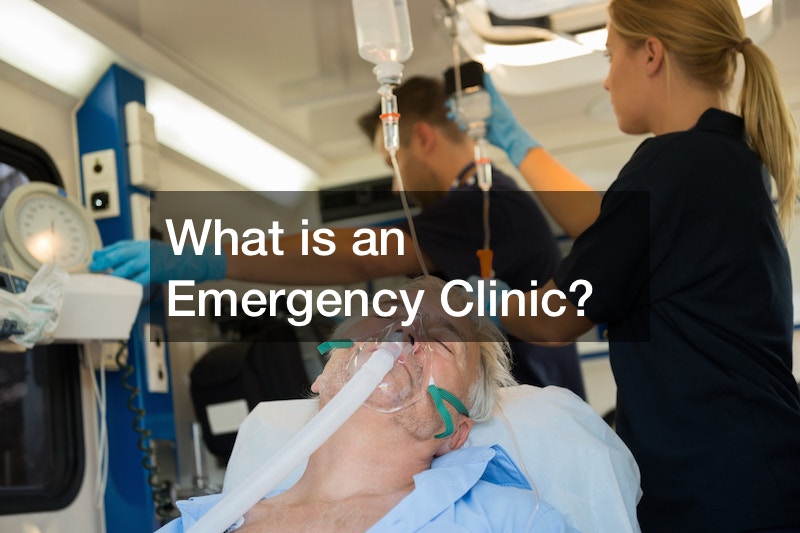 What is an Emergency Clinic?
Are you curious about emergency facilities? An emergency clinic is a medical facility that provides immediate medical attention for non-life-threatening conditions that require prompt care.
This clinic is designed to offer medical care for conditions requiring urgent attention but are not severe enough to warrant a visit to a hospital's emergency room. These clinics are equipped to handle a wide range of non-life-threatening conditions, such as minor injuries, illnesses, infections, and fractures.
These facilities provide a variety of medical services, including diagnostic tests, X-rays, laboratory services, and minor surgical procedures. They offer extended hours, including evenings and weekends, making them a convenient option for individuals who cannot wait for a hospital appointment but do not require emergency room care.
Emergency clinics are staffed with qualified healthcare professionals, including doctors, nurses, and medical assistants. These facilities are suitable for conditions that are not life-threatening but still require prompt attention.
Examples of conditions commonly treated at these clinics include minor cuts and wounds, sprains and strains, fevers, flu-like symptoms, allergic reactions, urinary tract infections, and minor fractures. It is important to note that emergency facilities may not be equipped to handle severe or life-threatening emergencies, such as heart attacks or major trauma, which should be directed to a hospital emergency room.
These clinics provide a valuable healthcare resource for individuals seeking prompt medical care for non-life-threatening conditions. They offer convenient access to medical services, shorter wait times compared to emergency rooms, and cost-effective care.

.